Our knowledgeable staff are passionate about providing families guidance and support during the funeral planning process and well after the funeral. Together, we can honor your loved one's life while beginning your grief journey.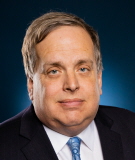 Jim Strabler
Manager and Licensed Funeral Director
jim@blanchardstrabler.com
Jim Strabler was born and raised in Toledo, OH. He graduated from Central Catholic High School and Wayne State University with a bachelor's degree in Mortuary Science. A lifelong friend since childhood with the Blanchard family, Jim became involved with the firm in 1998. He grew up in the neighborhood and would ride his bike as a child and stop and visit at Blanchard Brothers from the 1970's.  
 
Jim enjoys spending time with his family as well as his rescue dogs and cats, traveling, and he is an avid hockey fan.
Blanchard-Strabler Funeral Home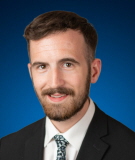 Nick Hummer
Licensed Funeral Director
nick@blanchardstrabler.com
Nick grew up in Wood County and has been licensed since early 2021. He now lives in the Trilby neighborhood he is proud to serve and call home. A man of many hats, Nick can cut hair, play the guitar, and make you laugh when you need it most. His keen interpersonal skills and caring heart make him a perfect fit for his role with Blanchard-Strabler. in his free time, Nick plays locally in a band and enjoys spending time with his buddies.